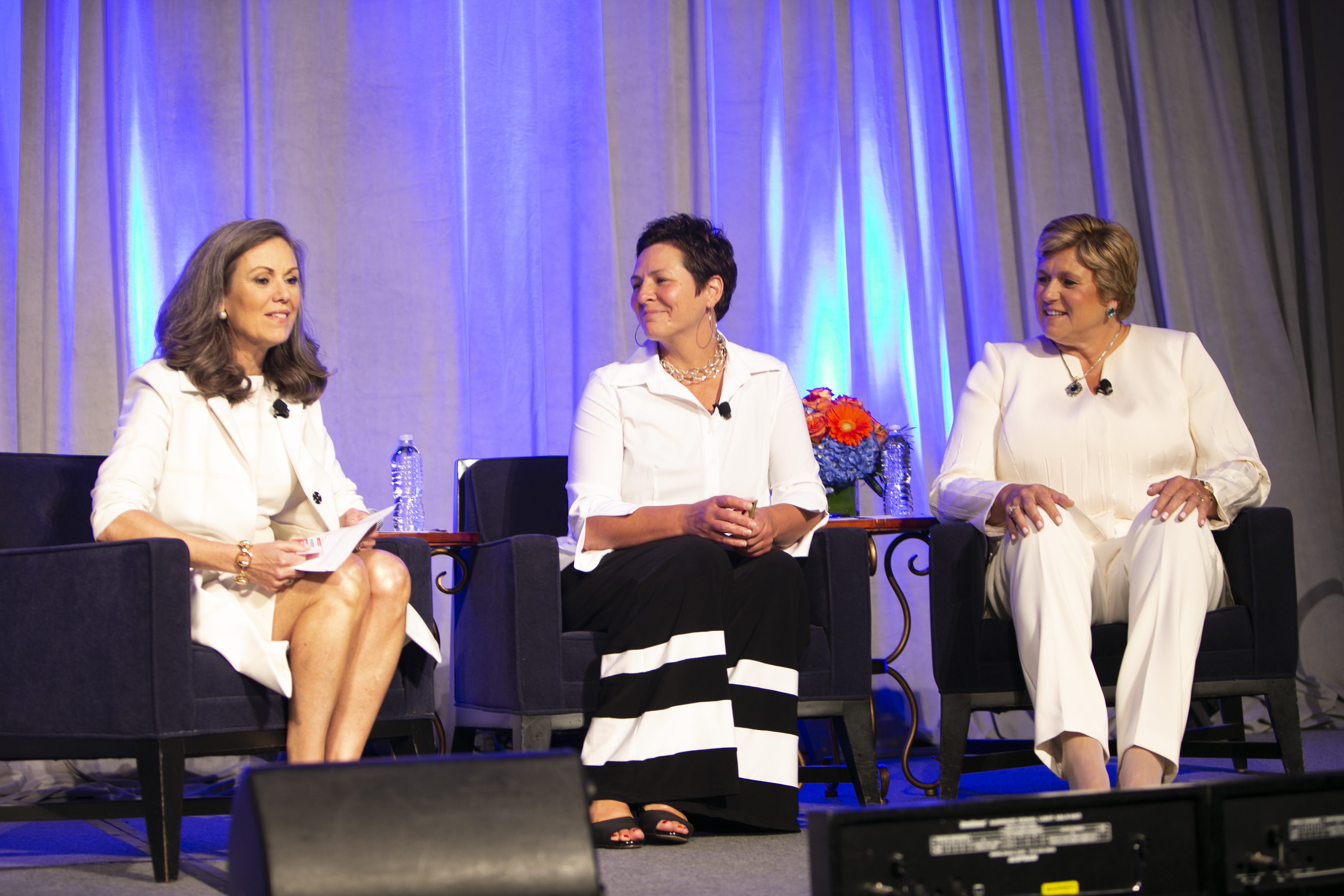 The Chicago Network's 30th annual Women in The Forefront Luncheon featured three speakers who gave aspiring women leaders and accomplished women leaders alike advice and insight in a conversational, unmoderated format.


Gail K. Boudreaux—President and Chief Executive Officer, Anthem, Inc.:
Since joining Anthem in 2017, Gail Boudreaux has been focused on improving lives, simplifying health care and being the most innovative, valuable and inclusive health care partner. Named #12 on Forbes World's Most Powerful Women 2018 list, Gail has been a member of The Chicago Network since 2004.


Mary N. Dillon—Chief Executive Officer, Ulta Beauty:
As CEO of Ulta Beauty since 2013, Mary Dillon and her team have doubled the company's revenues and vaulted Ulta Beauty to the Fortune 500. She leads through the lens of culture and brings her passion for leveraging consumer insights and the perspectives of her diverse team to build brand engagement. In 2018, Mary was named Fortune's #9 Business Person of the Year. She has been a member of The Chicago Network since 2010.


Christine A. Leahy—Chief Executive Officer, CDW:
Chris is a 17-year veteran of CDW, a Fortune 200 company, and assumed the CEO role in January 2019. CDW advises, deploys, and manages IT solutions to help organizations achieve their goals and accelerate success through technology. CDW benefits from strong female leadership across its executive team (40% female) and board of directors (30% female). Chris has been a member of The Chicago Network since 2008.