Interview with Mary Dillon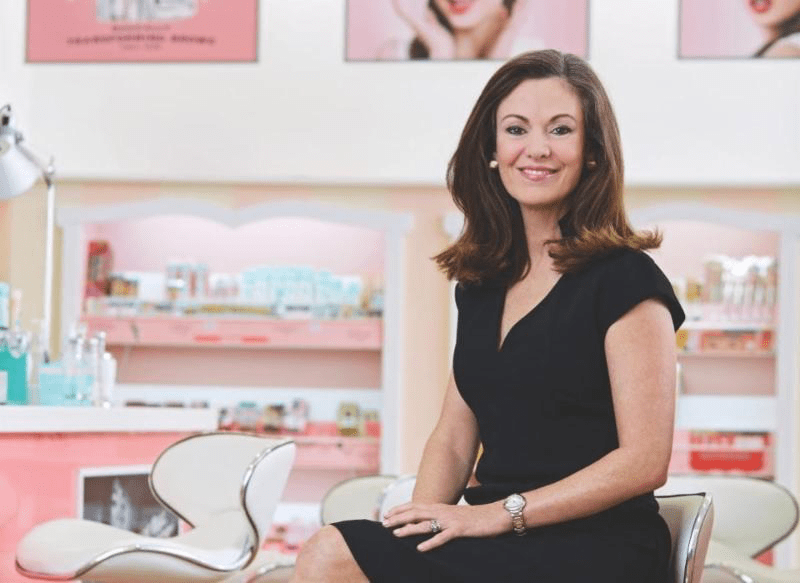 We spoke with Mary Dillon, CEO, Ulta Beauty, which served as a 2016 host company, about being a part of this initiative. We also spoke with one of our participating students, Amanda Vitrano from the University of Illinois at Chicago (UIC), about her experience as a TCN Future Leader.
Why did participating in the Future Leaders Program resonate with you?
Ulta Beauty and The Chicago Network have a shared commitment to help enhance education and the well-being of women and girls within our communities. In fact, this is one of our company's philanthropic priorities. Being involved with the Future Leaders Program is an excellent opportunity to make a positive impact for bright and promising young women, simply by offering them access to the talented team that makes Ulta Beauty such a great place to be. As a first-generation college graduate and alumni of UIC, I was thrilled to be able to provide this experience for the UIC students and our associates.
What was one lesson you tried to impart to the students?
I encourage each to make the most of all work or related learning experience, as each will begin to shape you. For example, my first job at Osco Drug helped shape my view about the valuable insights that our store associates, those who are closest to the guest, can offer to continuously improve our business and how we serve our guests. Those associates have been instrumental in our success as a team.
In what ways did your employees' participation in this program benefit them and/or the company/organization?
Our associates very much enjoyed the opportunity to connect with this next generation of women – and each other – by sharing their career journeys! We also gained while giving back by bringing cross-functional panels of women together, which strengthened our internal networks.
As you look back on your own experience, what advice would you have liked to have had as you began your career?
My advice to students and those early in their careers is the same. Demonstrate a lot of curiosity. Don't just take a test and get the work done, or just do what's expected — do what is unexpected too. Show that you can think and operate at a level above where you currently are and always do so with humility. Then, see what you can do next.
What responsibility do you feel to "pay it forward" to inspire the next generation?
I believe strongly in giving back as a mentor to other female business leaders. I'd like the younger generation to know it is ok to be outwardly ambitious. Opportunity is all around you! There is great career potential at Ulta Beauty in our stores, distribution centers, and corporate headquarters, and at so many other companies and industries. If you want it — go for it.
What did you learn that was most surprising from the students?
While not surprising, my team and I were very impressed by the students' preparation, presence, and quality questions. It was a pleasure to host such an eager, high-caliber group!
What business case would you make for other employers to replicate this program for other students?
The program not only strengthened our partnership with an important community organization in Chicago but gave us the opportunity to showcase the amazing people that make up the Ulta Beauty family. The day was a great investment in time for me and my team, and I am confident that other employers would undoubtedly benefit from this type of experience.
What did you learn that was most surprising or unexpected?
What I found most surprising is that The Chicago Network women came from a variety of backgrounds that typically do not land someone in a senior executive position. Many were the first in their families to attend college, some came to this country for opportunities. Despite their background, the commonality was that they all challenged themselves and worked harder than their peers to become who they are today.
What did you take away from the program that will be most helpful as you consider your first job?
Opportunity is everywhere, but simply recognizing an opportunity is not enough. Showing up to a networking event is great, but making connections and following up is what truly matters. Also, it is never too early to start making connections.
How did the experience change your perceptions of opportunities for women in the workplace?
Prior to this program, I did not realize how many opportunities were available for women. While difficult, it is not impossible; women just need to work that much harder to achieve the leadership positions we deserve. Considering my long-term goals, I never envisioned myself in a senior executive position, but after hearing the stories of The Chicago Network women, I don't plan to settle for anything less.
What would you tell a friend about your experience in this program? How would you describe it to them?
Our first (orientation) event was at Jenner and Block to discuss the program and future events. We sat and spoke with some of the most powerful women in business in Chicago. One by one, they told us their stories and how they worked their way up to their current leadership positions. To say I was inspired is modest. This was continued during visits to Opportunity International and Ulta Beauty. We received tours and had panel discussions with those in different points in their careers – from young professionals to the senior executives. The Future Leaders Program opened up so many doors for me and gave me the courage and opportunity to network with so many powerful women. As my graduation quickly approaches, I am beyond thankful to have been a part of this program.