As the Chicago Network approaches its fifth decade, 2017–2018 was a year of both anticipation and reflection. We challenged ourselves to look ahead while evolving our true purpose: We Empower Women to Lead.
During the course of the program year, we were intentional about bringing our purpose to life, not only for our Network members but also for the next generation of women leaders. In that spirit, we invited early-career Millennial women to no-holds-barred sessions called Ask Me Anything, allowing these aspiring leaders to gain insights and lessons learned from Chicago Network members. We continued our Women in STEM series featuring female scientists from the Shedd Aquarium, Field Museum, Chicago Botanic Garden, and Adler Planetarium who shared professional expertise and life experiences with young women from across the city. And our Executive Women's Mentorship Initiative entered its third year in partnership with the Executives' Club of Chicago, pairing 25 mentees with Chicago Network mentors.
Our 40th year in service to Chicago's current and future women leaders occurs in 2019. In celebration of this anniversary, we're introducing a new brand identity, an updated website, a revamped leadership conference, greater social media presence and story-telling featuring our incredible and inspiring members. If you'd like to learn more about our new look and the inspiration behind the branding, it's all right here.
To every member of the women's leadership community here in Chicago—past, present and future—we salute your leadership accomplishments and invite you to work together with us as we empower women to lead.

Liz Connelly
Chair 2017–2018

Susan Gallagher
Chair 2018–2019
We empower women to lead.
Gender equity. At all levels. Everywhere.
EMPATHY
We meet women where they are.
GENEROSITY
We unconditionally pay it forward.
EQUITY
We are relentless in righting the balance.
COLLECTIVITY
We are stronger together.
Inspire and support the next generation.
Connect with each other for personal and professional growth.
Advance our civic, business & philanthropic communities.
Chicago network members represent senior leadership across all sectors
Nine CEOs of public companies with a total market cap of $130B
35 Fortune 500 C-Suite executives
CEOs of Chicago's leading foundations, cultural institutions, and nonprofit organizations
Member companies employ more than 4.7 million people
Presidents of six universities
80% of Crain's Most Powerful Women in Chicago Business
Member companies represent more than 2.8 Trillion in Market Cap
INITIATIVES:
INSPIRING THE
NEXT GENERATION
EXPLORING
CAREERS WITH
COLLEGE STUDENTS
The Chicago Network Future Leaders Program
The Future Leaders Program supports the Network's goal of inspiring the next generation of women leaders by providing outstanding sophomore and junior female college students, at TCN's partnering schools, the opportunity to explore career paths in the for-profit and nonprofit sectors. In 2018, the Program served a total of 36 students from our partner schools: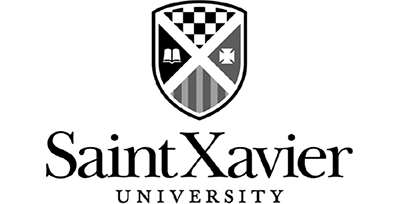 NEXT GENERATION WOMEN
LEADERS
"This program is FANTASTIC. I feel so empowered as a woman and made great connections with other students and professionals. Thank you."
Thank you to our generous 2018 hosts!






Since the TCN Future Leaders program launch in 2014
200 students have completed the TCN Future Leaders program
36 companies and nonprofits have hosted TCN Future Leaders student visits
5 universities have participated in TCN Future Leaders
Ask Me Anything
Throughout the year, the Chicago Network convened groups of millennial women from across the city to have candid career conversations with Network members and to exchange insights from both sides of the table. We're grateful to the members below who shared their time and dug deep to give their most authentic advice and personal perspectives for these meaningful conversations.
Thank you to our participating members
ELAINE LEAVENWORTH
Former SVP, CMO & External Affairs Officer, Abbott
MARIA WYNNE
CEO, Leadership Greater Chicago
JENNY NIEMANN
CEO, Forward Space
RONA BORRE
CEO, Instant Alliance
KATH CARTER
Global TAS Accounts and Business Development Leader, Ernst & Young LLP
OPENING
DOORS TO
SCIENCE CAREERS
STEM Series
The Chicago Network continued its STEM series for young women with a program featuring top women working in science and actively studying phenomena found anywhere from outer space, under water, and almost everything in between. More than 50 girls in attendance heard fascinating stories from researchers at the Adler Planetarium, Chicago Botanic Garden, Field Museum, and the John G. Shedd Aquarium. Moderated by Chicago Network member Dr. Michelle Larson, President & CEO, Adler Planetarium. Special thanks to Edelman for generously hosting the event.
DR. MICHELLE LARSON MODERATOR
"Great program! I got so much more inspiration from this program than I had anticipated. If I can do it again, I absolutely would."
PAYING IT
FORWARD
Maria Pesqueira
Chair, Launch Pad 2018
Inspiring Established Leaders
One of the Chicago Network's cornerstone initiatives in paying it forward to the next generation is our Launch Pad conference. Created in 2014, Launch Pad provides emerging women leaders with robust content and actionable leadership tools to help them achieve their career objectives. Nearly 350 women attended in 2018.
Sessions
Equipping Your Organization to Thrive in Times of Transformational Change
Rob Wolcott, Clinical Professor of Innovation & Entrepreneurship, Kellogg School of Management and Managing Partner, Clareo
Navigating Disruption and Building Resiliency and Leading Others Through It
Denise Young Smith, Executive in Residence, Cornell Tech University
Angela Williams, President & CEO, Easterseals
GATHERING
CHICAGO'S BUSINESS
+ CIVIC COMMUNITIES
Women in the
Forefront Luncheon
The Women in the Forefront Luncheon funds our initiatives to pay it forward. We featured Jane Pauley as the keynote speaker at the 29th Annual Women in the Forefront Luncheon on April 20, 2018. Jane was in conversation with her former colleague Carol Marin, Political Editor, NBC5 Chicago and Director, DePaul University Center for Journalism Integrity and Excellence, College of Communication. CBS2 Chicago Co-Anchor Irika Sargent served as our inaugural emcee. The event raised a record $1M+ to support the Network's outreach initiatives.
Video Highlights
Video Highlights
"I continue to be amazed at the membership of women leaders.
No other organization connects us."
IN THE MEDIA
Crain's Chicago Business, Why workplace flexibility should be the new normal, Kate Bensen, OpEd, April 6, 2018
Chicago Tribune, More women are landing seats on Illinois' corporate boards, but pace of change is 'glacial', Alexia Elejalde-Ruiz, May 14, 2018
Chicago Tribune, In true Chicago fashion, program trains young women to make no small plans, Heidi Stevens, September 11, 2017
Crain's Chicago Business, Which Chicagoans are best at mentoring women?, Lisa Bertagnoli, October 27, 2017
CBS2 News, Jane Pauley in Chicago for "Women in the Forefront" Luncheon, Erika Sargent, April 20, 2018
St. Xavier University social media example
OUR MEMBERSHIP
New Members by Subcommittee
3
Health, Science & Medicine
3
Professional Services & Assoc.
Members by Subcommittee
25
Health, Science & Medicine
70
Professional Services & Assoc.
NEW MEMBERS
Roseanna Ander
Executive Director
University of Chicago Crime Lab
Heather Anichini
President & CEO
Chicago Public Education Fund

Katherine Baicker
Dean
University of Chicago Harris School of Public Policy
Jana Cohen Barbe
Partner & Former Global VP Chair
Dentons
Patricia Besser
Managing Director, U.S. Trust,
Bank of America Private Wealth Management
Cathy Birkeland
Chicago Office Managing Partner;
Global Co-Chair
Latham & Watkins
Christine Marie Castellano
SVP, General Counsel,
Corporate Secretary, and CCO Ingredion
Regine Corrado
Managing Partner, Chicago Office
Baker McKenzie
Julie Creamer
President, NMH and SVP, NMHCare
Northwestern Memorial Hospital
Monica Davey
Chicago Bureau Chief
New York Times
Francesca DeBiase
EVP, Chief Supply Chain & Sustainability Officer
McDonald's
Patrice P. DeCorrevont
Lead Region President
Wells Fargo
Kimberly Foxx
State's Attorney
Cook County
Illinois
Jean M. Franczyk
President and CEO
Chicago Botanic Garden
Bridget Gainer
Cook County Commissioner
10th District/VP Aon
Helene Gayle
President & CEO
The Chicago Community Trust
Sarah Guernsey
Deputy Director for
Curatorial Affairs
Art Institute
Patricia Halper
Partner & Co Chief
Investment Officer
Chicago Equity Partners
Jennifer Holmgren
CEO
LanzaTech
Linda Imonti
National Partner in Charge
KPMG
Erin Inman
President & CEO
Primera Engineers
Angela Korompilas
President and CEO
American Hotel Register
Devi Koya
Owner
Koya Law LLC and
Documentation Traker LLC
Lori Lightfoot
Partner
Mayer Brown
Julie Loeger
EVP, Chief Marketing Officer
Discover
Jennifer Lyons
Director of News and Content
WGN
Mary Lou Mastro
System CEO
Edward-Elmhurst Health
Nivine Megahed
President
National Louis University
Solveig Øvstebø
Executive Director and Chief Supervisor
Renaissance Society
Angelique Power
President
The Field Foundation
Brooke Skinner Ricketts
Chief Marketing Officer
Cars.com
Jennifer Rosato Perea
Dean & Professor, College of Law
DePaul University
Kristi Ross
Co-CEO & President
tastytrade
Kristen Rossi
Global Head of Consumer Retail Investment Banking
Morgan Stanley
Kristi Rowsell
President
Harris Associates
Katie Shannon
Global Practice Managing Partner
Heidrick & Struggles
Heather Steans
State Senator
State of Illinois
Dana Suskind
Professor of Surgery and Pediatrics, Director of the Cochlear Implantation Program, University of Chicago
Pallavi Verma
Senior Managing Director
US Midwest
Accenture
Yasmine Winkler
CEO, Central Region
UnitedHealthcare
Janet Zelenka
SVP & CFO
Essendant
ANNUAL MEMBER
PROGRAMS
HerStories
These luncheons feature a member sharing her personal and professional life story in a small group setting among fellow members.
Special thanks to sponsors BMO Private Bank and CIBC
TERI ARVESU
VP & Director of Content
Univision Chicago
GOLI SHEIKHOLESLAMI
President & CEO
Chicago Public Media
SUZET MCKINNEY
CEO and Executive Director Illinois
Medical District
RONNE HARTFIELD
Consultant in Arts Education & Planning
Fall Dinner
Global Migration Fireside Chat
Featuring Jane DiRenzo Pigott, Managing Director of R3 Group LLC and Betsy Stelle Morgan, Head of Baker & McKenzie's Global Immigration and Mobility Practice
Private Dinners in
Members' Homes
Special thanks to the following host members
Sue Bettman, Debora de Hoyos, Sidney Dillard, Anne Edwards-Cotter, Therese Fauerbach, Leslie Hindman, Ellen Jordan, Diane Offereins, Terry Savage, Julie Scott, Salme Steinberg, Julie Vander Weele, Donna Van Eekeren, Susan Whiting
Annual Meeting
Featuring Feyi Olopade Ayodele, CEO, Cancer I.Q.; Dr. Funmi Olopade, Associate Dean for Global Health, University of Chicago; Dr. Cheryl R. Whitaker, CEO, NextLevel Health Partners, Inc.
LEADERSHIP
Board of Directors
CHAIR
Elizabeth H. Connelly
VICE CHAIR
Susan G. Gallagher
SECRETARY/TREASURER FINANCE & AUDIT CHAIR
Carol R. Bibb
COMMUNICATIONS CHAIR
Kary McIlwain
ENGAGEMENT CHAIR
Catherine Kenworthy
FUTURE LEADERS CHAIR
Michelle Larson
GOVERNANCE CHAIR
Cherryl Thomas
MEMBERSHIP CHAIR
Tierney Remick
IMMEDIATE PAST CHAIR/ NOMINATING CHAIR
Kathryn Sullivan
PROGRAM CHAIR
Jane D. Pigott
WOMEN ON BOARDS CHAIR
Ann Ziegler
LAUNCH PAD CHAIR
Maria S. Pesqueira
WOMEN IN THE FOREFRONT
CO-CHAIRS
Mary Jo Herseth
Diane Offereins
AT LARGE
Emily Barr
Denise Cade
Grace Hou
Ellen Jordan
Phyllis Lockett
Linda Myers
Sheila G. Talton
Committees
COMMUNICATIONS
Kary McIlwain, Chair
Maryam Banikarim
Emily Barr
Deb Boyda
Laura Desmond
Jennifer Graves
EXECUTIVE
Liz Connelly, Chair
Carol Bibb
Susan Gallagher
Cathy Kenworthy
Maria Pesqueira
Tierney Remick
Kathryn Sullivan
Ann Ziegler
ENGAGEMENT
Cathy Kenworthy, Chair
Kapila Anand
Patti Bobb
Gila Bronner
Laura Brown
Gail Hasbrouck
Sandra Helton
Carrie Hightman
Sherren Leigh
Pamela Forbes Lieberman
Terri McNally
Diane Primo
Anna Rappaport
Toni Smith
Julie Vander Weele
Donna Williamson
Brooke Wiseman
FINANCE AND AUDIT
Carol Bibb, Chair
Susan Gallagher
Ellen Jordan
FUTURE LEADERS
Michelle Larson, Chair
Cathy Anderson
Patricia Cassidy
Kathleen Cronin
Karyn Esken
Gail Hasbrouck
Deborah Lahey
Marilyn Lissner
Renetta McCann
Jennifer Nijman
Toni Smith
Cheryl Whitaker
Susan Whiting
GOVERNANCE
Cherryl Thomas, Chair
Grace Hou
Linda Myers
Sheila Talton
LAUNCH PAD
Maria Pesqueira, Chair
Denise Cade
Karen Case
Kathleen Cronin
Vicki Escarra
Kathleen Savio
Susan Whiting
Angela Williams
MEMBERSHIP
Tierney Remick, Chair
Anne Edwards-Cotter
Beth Harris
Terri Mascherin
Jane Mentzinger
Diane Offereins
Sheila O'Grady
Nancy Ruscheinski
Z. Scott
Joyce St. Clair
Sheridan Turner
Brenda Wolf
PROGRAM
Jane Pigott, Chair
Jana Cohen Barbe
Patti Bobb
Madeleine Condit
Gillian Darlow
Lyn Corbett Fitzgerald
Sylvia Puente
Isabelle Goossen
Lucy Salenger
Unmi Song
Karen Teitelbaum
Joycelyn Winnecke
Kathleen Yosko
NOMINATING
Kathryn Sullivan, Chair
Liz Connelly
Cary Grace
Susan Hassan
Jackie Koo
Joyce St. Clair
Cherryl Thomas
WOMEN IN THE FOREFRONT
Mary Jo Herseth, Co-Chair
Diane Offereins, Co-Chair
Sue Bettman
Anne Edwards-Cotter
Lisa Emerick
Therese Fauerbach
Jill Nicholson
Julie Scott
Maryann Waryjas
WOMEN ON BOARDS
Ann Ziegler, Chair
Membership Subcommittees
ARTS AND CULTURE
Sheridan Turner, Chair
Michelle Boone
Isabelle Goossen
Sarah Herda
Kate Lipuma
Lynn Osmond
Libbet Richter
Laura Sadler
Sophia Shaw
Joyce Simon
CORPORATE
Diane Offereins, Chair
Cathy Anderson
Cary Grace
Sara Greenstein
Sally Grimes
Laura Gurski
Cheryle Jackson
Linda Jojo
Kathy Mabe
Laurie O'Shea
Mary Lee Schneider
Ann Ziegler
ENTREPRENEUR
Anne Edwards-Cotter, Chair
Rose Mary Bombela-Tobias
Rona Borre
Marion Cameron
Michele Honomichl
Carol McCarthy
Jenny Niemann
Dee Robinson
Ellen Rudnick
Julie Scott
Cheryl Whitaker
Donna Williamson
FINANCIAL SERVICES
Joyce St. Clair, Chair
Tracey Benford
Gwen Butler
Sidney Dillard
Lisa Johnson
Mary Josephs
Roxanne Martino
Amelie Negrier
Marita Sullivan
Julie Vander Weele
GOVERNMENT
Z. Scott, Chair
Melissa Bean
Lynn Cutler
Lori Healey
Patricia Holmes
Robin Kelly
Corinne Wood
HEALTH, SCIENCE, & MEDICINE
Brenda Wolf, Chair
Jan Berger
Deborah Bowen
Suzet McKinney
Michelle Stephenson
Karen Teitelbaum
HIGHER EDUCATION
Beth Harris, Chair
Donna Carroll
Elaine Maimon
Stephanie Pace Marshall
Marilyn McCoy
Elissa Tenny
LAW
Terri Mascherin, Chair
Rebecca Bacon
Debora de Hoyos
Chris Edwards
Mary Ann Hynes
Joan Lefkow
Susan Levy
MauraAnn McBreen
Mary Meg McCarthy
MEDIA & COMMUNICATIONS
Nancy Ruscheinski, Chair
Teri Arvesu
Lisa Emerick
Karyn Esken
Jennifer Graves
Karen Sauder
Alison Scholly
Goli Sheikholeslami
Maxine Winer
Joyce Winnecke
NONPROFIT
Jane Mentzinger, Chair
MarySue Barrett
Jean Butzen
Gillian Darlow
Maria Kim
Alison Ranney
Angela Williams
Brooke Wiseman
PROFESSIONAL SERVICES AND ASSOCIATIONS
Sheila O'Grady, Chair
Gina Berndt
Donni Case
Stacy Janiak
Beth Kirk-Malecki
Jackie Koo
Brittney Saks
Jill Smart
Staff